Welcome to La Palma Hostel - Pension Central Fuencaliente. Tourist rooms & apartments.
The recently renovated La Palma Hostel – Pension Central, is the ideal place to stay if searching for total relaxation, whilst discovering the marvellous Island of La Palma and it's uncontaminated natural beauty.
La Palma Hostel - Pension Central is a small, independent premises offering family style treatment at affordable prices, numerous services and a relaxed informal environment where you can easily get to know like-minded travellers.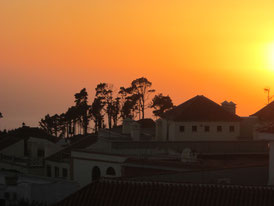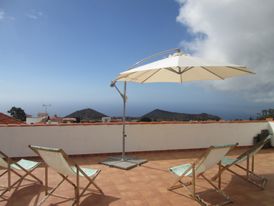 La Palma Hostel - Pension Central, is located in the centre of Fuencaliente de La Palma and offers single or double rooms, each with their own private bathroom, with or without breakfast and apartments equipped with a kitchen, so your stay can be completely self-sufficient.
Whether you choose to make a quick stop along your enjoy, or whether you decide to make Fuencaliente your base for your holiday, La Palma Hostel - Pension Central awaits you!
La Palma Hostel - Pension Central has 4 mini apartments with private kitchen, as well as 5 rooms sharing a communal kitchen. All rooms have their own private bathroom.
We also offer use of communal washing machine and  tourist information. 
La Palma Hostel is located on the extreme south of the Island, just 15 minutes from the airport and within easy reach of the majority of the island's points of interest. Fuencaliente is an unmissable stop for hikers, or those wanting to discover the island's many treasures. Fuencaliente will enchant you with it's contrasting beauty, which ranges from it's green and aromatic pine forests, to the fascinating trails created by the eruptions of the San Antonio and Teneguia volcanoes. Along the coast, one can admire the colourful reflection of the sky on the pristine ocean. Take advantage of the uncontaminated volcanic beaches and explore the suggestive tropical labirynth of banana plantations.
Our services:
No curfew 24h

Check-in from 01:00 pm to 8:00 pm

Check-out within 11:00am

Free Wi-fi

Multi-lingual staff

Linen and towels included

Garden & panoramic terrace

Rooms with private bathroom and TV

Apartments with private kitchen

Communal reading room.

Communal kitchen

Communal washing machine and iron

Restaurants and local conveniences

Tourist information

Free parking on street
Pension Central
Cl. Yaiza, 4 - Fuencaliente de La Palma - Canary Islands
tel. +34 692 479 506